Level II: Comprehensive Training in Neuro-Acupuncture
28 CEUs (NCCAOM, CA, FL, TX)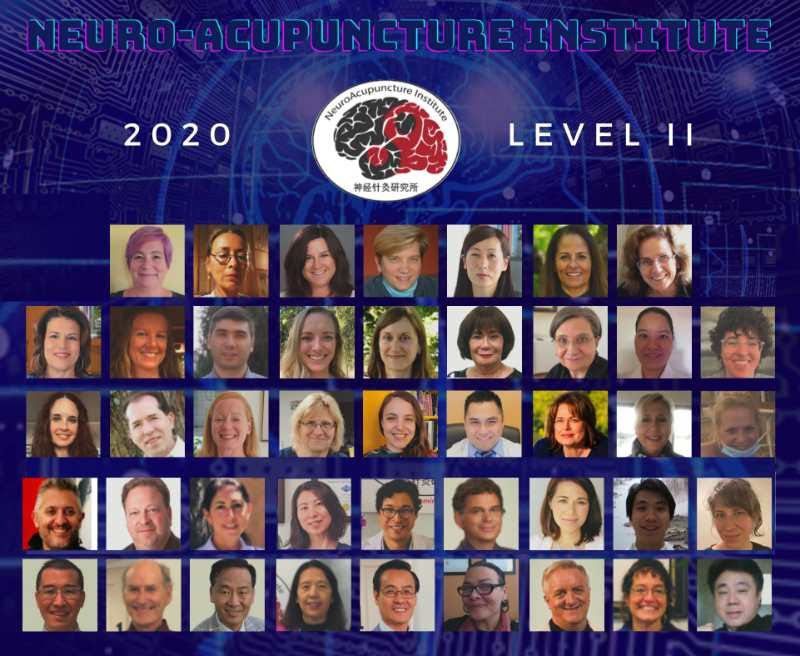 Level II explores advanced scalp acupuncture techniques, including in-depth discussion about assessment and treatment of neurological disorders involving actual brain damage, such as stroke and traumatic brain injury. More qi cultivation techniques will be introduced as well as modules in nutrition for the nervous system and case report writing and analysis. 
Three levels of training are required to achieve certification in Neuroacupuncture. Levels II is a four day intensive and III is a five-day intensive workshop taught by experts in the varying subject matter. Students must successfully complete each level in sequence to qualify for the next level.
Course Dates
In Person CLASS for Level II 
TBD in 2023
Cost
$3200 
Pay Here: Pay Deposit and Tuition
Register Closed

If you would like to join our mailing list to receive course announcements and registration updates, please email us at Nai@NeuroAcupunctureInstitute.org.
Prerequisite:
Must have successfully completed the Comprehensive Training in Neuroacupuncture, Level I.
Level ll Topics
Fang Style Scalp Acupuncture
Neuroacupuncture for the Treatment of Autism
Advanced Neuroanatomy
Neuroacupuncture for the Treatment of TBI & Concussion
Neuropathology
Advanced Physical Therapy for CNS Disorders
Chinese Herbal Medicine for Integrative Neurology 
Peripheral Nerve Electro-Modulation for Neuro-Rehab
Advanced Acupuncture Technique
Neuroacupuncture for the Treatment of Multiple Sclerosis
Note: Topic subject to change without notice.
See Faculty Bios